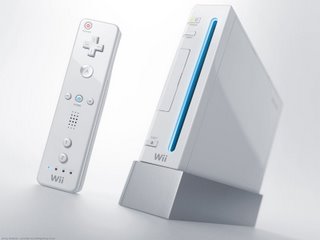 Wanna laugh until it hurts? Try the new Wii. My son got one, and believe me, we were about to wee over the wii. Just trying to get the hang of it is hilarious. And everyone looks pretty stupid. But, wow, is it cool!
All I can say is, it's the first thing we've done in a while where everyone in the family was involved and laughing.....
Oh - and another thing, no more couch potato gamers....:) Too fun.